Brisbane Criminal Lawyers

Brisbane Criminal Lawyers – Cridland & Hua are a boutique Brisbane-based law firm specialising exclusively in criminal and quasi-criminal law.
The team at Cridland & Hua handles the entire gamut of Brisbane criminal law matters. This includes drug offences (trafficking, possession and production), domestic violence, violence, property and sexual offences. Our experience also extends to all traffic offence matters, such as driving under the influence (DUI), drink, drug and unlicensed driving.
Our Brisbane Criminal Law Offices
Cridland & Hua Lawyers have dedicated offices in Brisbane-CBD and Inala. As well-established Brisbane Criminal Lawyers, we have a strong reputation for successfully managing high-level drug importation matters and we have been involved in some of the most complicated and protracted national and international multi-agency police investigations ever conducted in Brisbane and around Australia.
Our Difference as a team
Our legal teams have years of experience in handling these and a wide range of other criminal law-related matters. This means we are available from the time a person becomes the subject of police attention, and, depending upon which way their matter unfurls, throughout the bail, committal, pre-trial, trial, sentencing and appeal stages at all levels of the Queensland Court system. This includes the Magistrates Court, District Court and Supreme Court.
Due to the unpredictable nature of our work we know that we must be available to our clients and those who seek our representation 24 hours a day, 365 days a year.
Our commitment to our clients
As trusted Brisbane Criminal Lawyers, we work closely with Queensland's leading barristers, including Queen's Counsel, where the complexity and seriousness of the matter warrants. We also consult with forensic experts in the medical, financial and scientific fields. Ours is a seamless representation to our clients of the highest calibre.
We strive to maintain the privacy of our clients. It is for this reason that, unless the unusual nature of the matter necessitates and our client expressly instructs, we avoid giving media interviews or otherwise attempt to leverage our clients' publicity for our own benefit.
At Cridland & Hua Criminal Lawyers, we believe in performance, not promises; service, not selling; and action, not advertising. If you are looking for a Brisbane Criminal Law Firm look no further than Cridland & Hua Lawyers. Contact us today.
Are you being investigated or have already been charged with an offence?
Trust in Brisbane's leading Criminal Law firm to protect your liberty.
Speak with Our Top Lawyers,
View Areas of Law
Or View Legal Resources
View our full team of Queensland's Leading Lawyers
The Cridland & Hua Difference – The Justice You Deserve
As our client, you will receive the highest calibre of legal representation.
We work closely with Queensland's leading lawyers, including Queen's Counsel where the complexity and seriousness of the matter warrants, as well as forensic experts in the medical, financial and scientific field.
We care about putting things right and we have the requisite resources, energy and acumen to achieve the very best outcome for your case.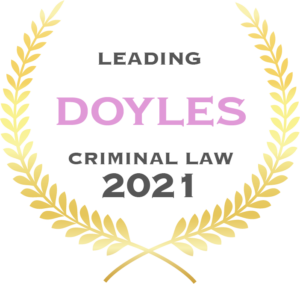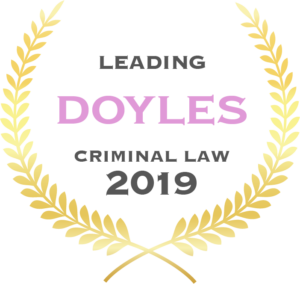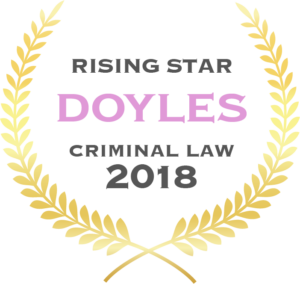 What our clients say about us
"Cridland & Hua Lawyers are excellent. They made what was a very difficult time for me and my family much more bearable and the outcome was excellent too. Highly recommended!" — Andy Ponder.
"Their reputation is well and truly justified and it's no wonder they are Queensland's leading criminal lawyers." — Megan Schutt.
"Wonderful team to deal with. Everyone from the receptionist right up to the senior partner was professional, friendly and courteous." — Shane Bond.

Areas of Criminal Defence
Drug Offences
Cridland & Hua lawyers are known for using their extensive experience to successfully manage high-level drug offences in Australia. Reach out today.
Learn More
Traffic Offence
Traffic offences, like drink/drunk driving, careless driving, and driving unlicensed can hold serious consequences. Cridland & Hua have consistently achieved outstanding outcomes for clients facing traffic-related offences
Learn More
Sexual Assault Legal Support
Are you under investigation for Sexual Assault? We understand it's a difficult time, and you need all the support you can get.
Learn More
Fraud Offences
Commonwealth offences, such as Centrelink fraud, are dealt with pursuant to a completely different legislative framework. Cridland & Hua have extensive experience in commonwealth offences, including Centrelink and other related frauds.
Learn More
Domestic Violence Offences
Have you been affected or are under investigation for Domestic Violence? We understand this can be a very difficult time, and will work tirelessly to ensure you have the highest calibre representation.
Learn More

Criminal Law FAQs
How much does a criminal lawyer cost in Australia?
In Australia, the cost to hire a criminal lawyer ranges from $300 to $800 per hour, depending on the complexity of the case, type of charge and level of experience your legal representation has.
Should I hire a lawyer for criminal charges?
You should almost always hire a lawyer for criminal charges, as it's difficult for someone to navigate the complexities of their own criminal case. In almost all situations criminal defendants are represented by a criminal lawyer, especially when a gaol or prison sentence is possible.
How do I know if my criminal lawyer is good?
A criminal lawyer is good if they have the experience and expertise suited to your particular charge, with a strong track record of positive outcomes for past clients in similar situations. Additionally they should embody empathy, communication skills, thoroughness and a strong knowledge of the law.
Is it best to be honest with your lawyer?
It is always best to be honest with your lawyer, to enable them to provide the best defence possible for your case. Whilst it's common to feel guilt, shame or insecurity when charged with a crime, being as transparent as possible will result in the best possible outcome.
What do criminal lawyers actually do?
Criminal lawyers provide legal representation to people who have been charged with a crime. This may include providing legal guidance and support to someone charged, preparing and responding to documents regarding the case and appearing in court.
What cases are handled by a criminal lawyer?
Cases handled by a criminal lawyer include assaults, drug offences, commonwealth criminal proceedings, confiscation proceedings, domestic violence, sexual assaults, murders and manslaughter charges, traffic, and, weapons offences.